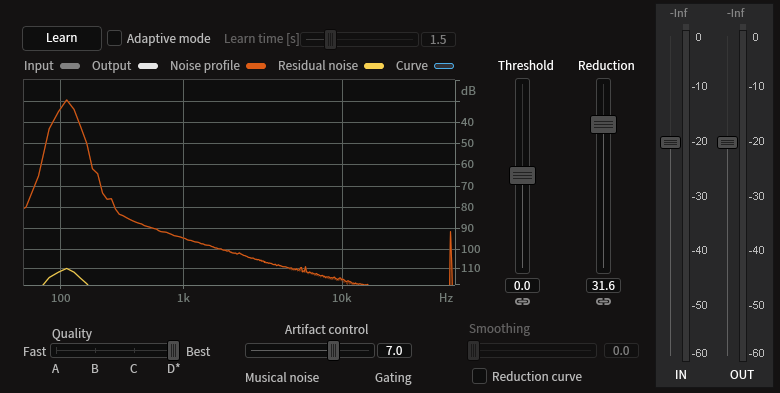 We are available to repair, restore, sweeten, and generally improve your audio.
For audio that needs to be fixed:
Forensics/evidence cleanup
Mouth noise removal
Improvements in clarifications and fixing garbled audio
Hiss/Hum/Buzz/Rustle/Wind removal
Noise reduction
Phone/Skype/etc audio restoration
Removing mouth noise
and more
For audio that needs to sound really good
We take a musical approach to your audio. Sometimes really good audio is pleasing on its own. Often one of the things that really stands out in an Oscar-nominated film or an Emmy-winning TV show is beautiful-sounding audio. Even if audio isn't the main priority there is often quite a bit that can be done to improve it. There are many ways to improve clarity, balance, harshness, roomy-ness and other afflictions your audio may suffer from that a film producer might not know even exists. Often audio is the lowest priority in a film production but a professional can often change a lot.
45 Casco Street

Suite 300
Portland, ME, 04101

T: 207-200-5475
E: contact@flyingsound.net

Hybrid: (207) 772-4499
ISDN: (207) 761-1191
ISDN: (207) 761-1192
Source Connect: thestudio

Recent Posts

Recent Comments

Archives

Categories